Expat Community in Tokyo: Meetup Opportunities for Foreigners
Poste date: Monday, June 5, 2023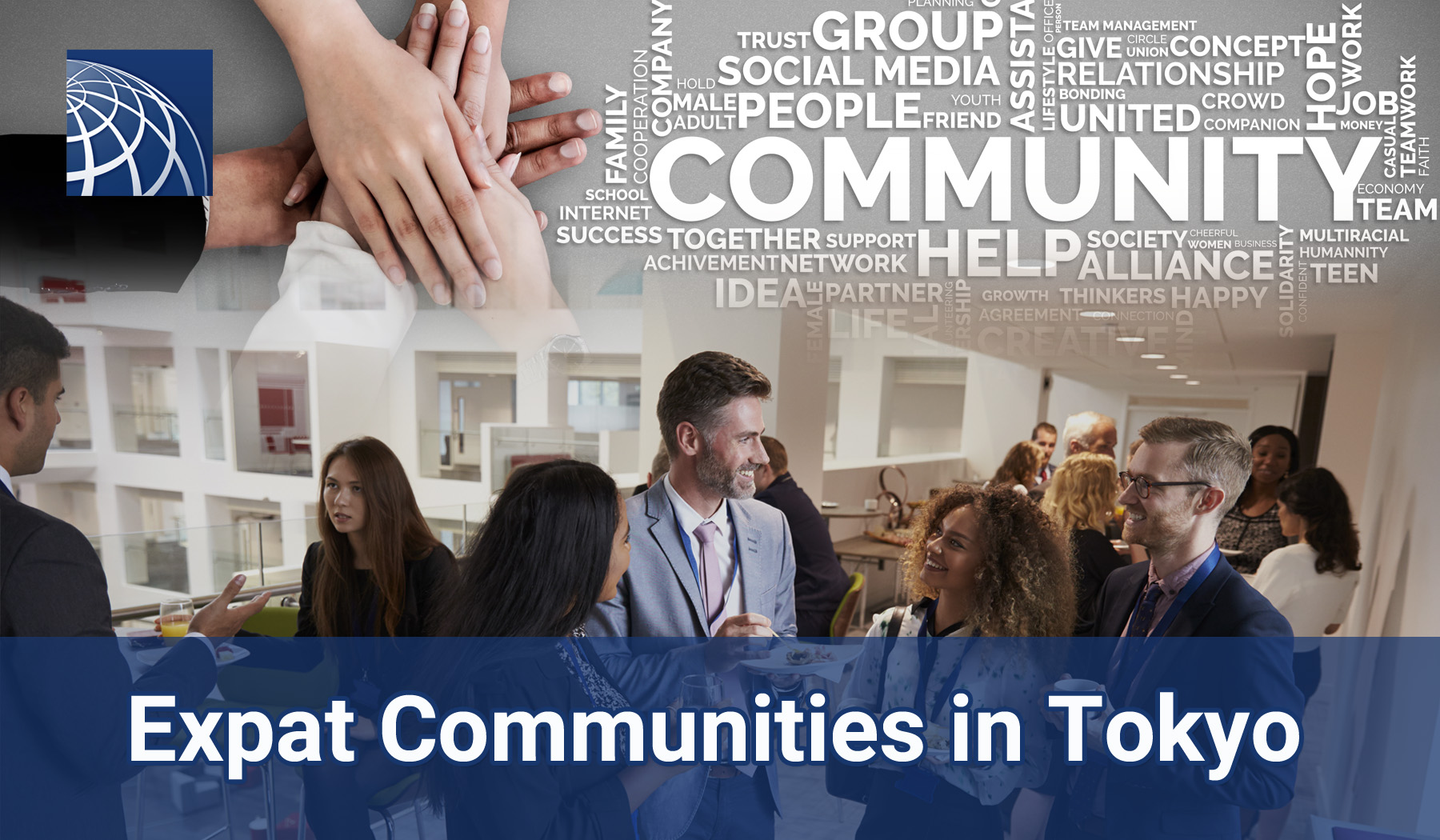 If you've recently moved to Tokyo, you may not have yet gotten the chance to make friends or acquaintances. If you don't speak Japanese on top of that, this can feel like a daunting task. Or, maybe you're getting ready to move to Tokyo and are concerned about coming to a new country where you don't know anyone at all.
Expat life in Tokyo can be challenging and lonely without a community of people who speak your native language and who share a common cultural background and context. If this describes you, read on. We have some suggestions on where to go to begin making some connections for your new life in Tokyo through community meet-ups, online forums, and more.
If you are interested in learning about the history of Tokyo, please refer to "History of Tokyo".
Get Answers about Expat Life in Tokyo through Expat Forums
Online forums are a good place to go to get first-hand answers about questions on life in Japan. These forums can be a place for those getting ready to take on the expat life or those who have been in Tokyo for a lifetimfe. All manner of individuals frequent online forums and they can be the perfect place to ask and get answers to all the questions you won't find in a guidebook or a simple search on Google. Below are a couple of good options to check out if you're looking for a good place to start:
Expat Exchange
The Japan section of the Expat Exchange offers an online forum where you can post topics and get answers from other expats who have already made the transition to Japan.
---
Inter Nations
This site has a large network forum of active Tokyo expatriate users along with a number of sub-forums specific to different nationalities (e.g., American Expats in Tokyo forum, British Expats in Tokyo, Canadian Expats in Tokyo, etc.).
---
Tokyo Intercultural Portal Site
Tokyo Intercultural Portal Site introduces local international social groups and associations in Tokyo.
https://tabunka.tokyo-tsunagari.or.jp/english/
---
Meeting Like-Minded Expats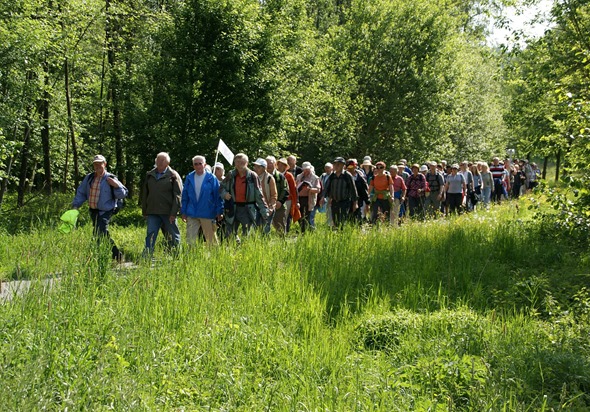 When you're ready to make a real-life human connection, you may need more than just online forums to build those relationships. The website Meetup.com can be used as a way for people who share an interest or life circumstance and also live in proximity to one another to easily connect and schedule in person, community meet-ups. There is every variety of meet-up community imaginable. The Musashi International Meetup and Network in Tokyo meet-up community are active ones with a number of members and a lot of activities scheduled. This would be a great way to get started in building relationships.
One thing to note with sites like these, exercise a reasonable amount of caution when first meeting up with people. Always meet in public places and bring a friend or two if you can.
The Tokyo American Club and Other Community Organizations
Another alternative to connecting with people online is to visit or join a social club or community organization. These organizations offer the convenience of having facilities of their own and regularly scheduled activities that you can join in without having to worry about trying to coordinate things yourself. Below are a couple of suggestions for expats:
The Tokyo American Club
The Tokyo American Club is one of the largest private clubs in Tokyo and is operated in the style of a traditional American private social club. It was founded in 1928 by American businessmen and has more than 3,500 members at present. It offers a comfortable environment for individuals from all nations to meet and socialize.
http://www.tokyoamericanclub.org/
---
Association des Francais du Japon
A organization to bring French and Japanese people together.
International House of Japan
Established in 1952, the International House of Japan is an independent, non-profit, non-political organization dedicated to promoting international understanding through cultural exchanges among the peoples of Japan and the world.
https://www.i-house.or.jp/eng/
Japanisch-Deutsche Gesellschaft
An organization with the history more than 100 years for cultural exchange and mutual understanding between German and Japanese people.
Otonari-San Family-friend Program
Otonari-San is intended to help foreign families who have recently moved to Japan. You will meet local residents and also other expats.
https://j-ii.org/en/otonarisan/
Roppongi Hills Club
This is a members club located on the 51st floor of Roppongi Hills Mori Tower. Members are able to relax at this gathering place which can be used for formal business meetings, luncheons and dinners or simply just for a coffee. Exclusive restaurants and bars can be used in the Club and offers frequent member events.
https://www.roppongihillsclub.com/
St. David's Welsh Society of Japan
The Society of St. David Wales in Japan is a non-profit organization established in Tokyo that serves Welsh persons in Japan as well as friends of Wales. They host frequent activities that are flavored with traditional Welsh 'Hwyl' and hospitality, as well as supporting Welsh-related events and promoting cultural linkages between Wales and Japan. 
https://cdsjapan.jimdofree.com/
The Japan-British Society
The society is one with a long and distinguished history, founded in 1908 to encourage the study of things British and to promote cordial relations between the peoples of the United Kingdom and Japan. It has the full co-operation from the British Embassy and the Japanese Ministry of Foreign Affairs and its President is the British Ambassador to Japan, holding periodical receptions including ones to welcome prominent guests from the UK, ranging from members of the Royal Family to leading members of the Government.
Other receptions are arranged to entertain major figures in the fields of business, culture and sports, and to ask them for a brief address. It also arranges several English-language courses held in the UK for the members and their children.
https://www.japanbritishsociety.or.jp/en/
Tokyo Lawn Tennis Club
For more than 100 years, the Tokyo Lawn Tennis Club has promoted intercultural relations through the spirit of athletic competition. Situated in the peaceful environs of Arisugawa in central Tokyo, the club has become an oasis for tennis lovers.
The Yokohama Country & Athletic Club
YC&AC is Japan's oldest sports and social club. In 1884, YCC members voted to merge the Yokohama Football (rugby), Athletics, Baseball, and Tennis Clubs to form the multi-sport YC&AC that exists today.
Another option is to consider joining a community through volunteering. Volunteering is a great way to meet other people who share an interest in making a positive contribution and you'll find that working alongside others is a great way to build friendships. You can find suggestions in Where to Volunteer in Tokyo.


Organizations for Women in Tokyo
Whether you're single or married, moving to a new country with a new language doesn't mean you have to make it all on your own. Especially in a cosmopolitan city like Tokyo, you're bound to find a network of people that will understand your struggles from a woman's perspective, and support you through both the good and bad.
Below is a list of organizations within Tokyo that focus on creating a positive environment of support and friendship for women expats living around the city.
College Women's Association of Japan
The College Women's Association of Japan (CWAJ) is a 100% volunteer organization that celebrated its 70th anniversary in 2019. This group of 300 women from more than 25 countries including Japan is very active in Tokyo. You can join and participate in their programs such as The CWAJ Print Show, Volunteering in the community with efforts focused on the visually impaired, and Clubs and meetings for friendship and fellowship. CWAJ supports Arts, Community, Education and Friendship.
---
For Empowering Women Japan
If you're looking to be supported and empowered in order to achieve your goals both professionally and personally, FEW Japan can help provide you with support. A women's networking group in Tokyo, FEW offers opportunities for worldly women to network with other women of diverse backgrounds. You'll have a pretty good chance for building up your professional network while also making friends who share similar goals and interests and are just as ambitious as you.
---
International Women in Communications
Do you work in the field of communications and feel like you're in an all-boys club? Perhaps it's time to get to know your fellow female journalists, PR agents, writers, photographers, and other communications field specialists, because The International Women in Communications features members in every field that fits under the broad "communications" umbrella. Whether you're a freelance blogger or a journalist covering breaking news stories, you're welcome to be a part of this mentor-mentee-based organization.
---
Startup Lady
Startup Lady is for female entrepreneurs in Tokyo. They build a business network and community. The group provides support to over 150 women from 62 countries in Tokyo.
---
Casual Organizations for Women
Association of Foreign Wives of Japanese
Are you married to a Japanese person and are currently living in Japan? Are you feeling homesick being so far away from home? Featuring opportunities for friendship that span cultures and generations, the women of AFWJ will be your family away from home. They'll help you get adjusted to Japanese culture and society, and you'll even have a number of opportunities for service, personal development, and the development of new skills through facilitating the organization. With approximately 470 members from 50 countries, you'll have a big family who understands exactly what you're going through.
---
Tokyo Union Church
If you're a person of faith and are looking for a convocation to join, try stopping by the Tokyo Union Church located just five minutes away from Omotesando Station in Shibuya. This organization offers a great opportunity to meet female expats from across the globe, learn about Japanese culture and explore your own faith and spirituality through activities such as volunteer work, programs, classes, tours, lunches and more. The network of friends you build at Tokyo Union Church will remain close to heart for decades to come.
---
Tokyo Pregnancy Groups
You can find information about maternity support groups in Tokyo by visiting our Childbirth in Tokyo page.
http://tokyopregnancygroup.blogspot.jp/
---
Final Thoughts
In conclusion, all of the above suggestions still require that you get out and get to know people but can help make the process a little easier since they, in various forms and venues, offer structured environments conducive to meeting people and making friends. We hope this article helps get you on your way to long-lasting friendships in Tokyo!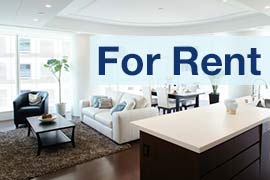 Listings of popular and luxurious rental apartments, condominiums, and houses designed with expats in mind.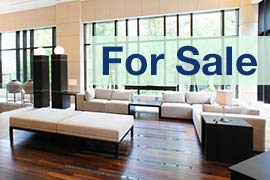 Listings of apartments, condominiums, and houses available for purchase in Tokyo.