Setagaya City Guide
( Setagaya Ward, Setagaya-ku )
Setagaya City is a peaceful suburban-style residential area very close to Central Tokyo. There are cultural facilities such as art museums, libraries, and many parks making for a nice residential environment. It is also known to have many high-class residential areas.
In the northern part of the city, along the Keio and Keio Inokashira Lines, are residential and commercial areas such as Meidaimae, Shimo-takaido, Chitose-karasuyama, and Shimo-kitazawa. In the center of the city along the Odakyu Line are the residential and commercial areas of Gotokuji, Kyodo, Soshigaya-okura, and Seijo-gakuenmae.
To the south, along Tamagawa Dori Street and the Tokyu Denentoshi Line, are residential and commercial areas such as Sangenjaya, Komazawadaigakumae, Sakurashinmachi, and Futako-tamagawa. At the south end is the Tokyu Oimachi Line, and along this line are well known residential areas such as Oyamadai, Todoroki, and Kaminoge.
Major commercial areas around Sangenjaya station, Shimo-kitazawa, Chitose-karasuyama, Jiyugaoka, and Futako-tamagawa serve as convenient shopping areas for many people from within and out of the city. Some foreign embassies are also located within Setagaya City.
Setagaya City Living Guide
---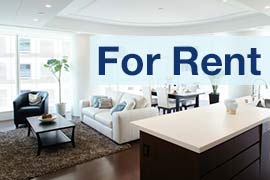 Listings of popular and luxurious rental apartments, condominiums, and houses in central Tokyo, including Setagaya City, designed with expats in mind.
Setagaya City Residential Areas
---