Ota City Guide
( Ota Ward, Ota-ku )
Ota City is home to Haneda Airport. Originally constructed in the 1930's, Haneda is an international airport and the primary base of operations for Japan's major domestic airlines; Japan Airlines (JAL) and All Nippon Airways (ANA). The eastern part of the city faces the Tokyo Bay and is home to a wild bird park as well as a seaside park.
Redevelopment around the Kamata and Omori Stations has improved its commercial facilities and in turn the level of convenience for the surrounding neighborhoods.
Two Tokyu train lines run through the City, from the west to the city's center. Along these lines are high-class residential areas such as Denenchofu, Senzokuike, Higashi-yukigaya, Kugahara, Magome, and Sanno. In the center of the city are many hilly areas. About 50 of the roads in the area are named after these slopes such as Usudasaka and Horaisaka ('saka' Japanese for Slope). Many residential properties in these areas were constructed to take advantage of the hilly landscape, giving every home a nice view of wide vistas.
Concentrated in the Magome and Senzokuike areas of the city are some old temples, such as Ikegami Honmonji, the historical remains of famous novelists, and celebrity residences.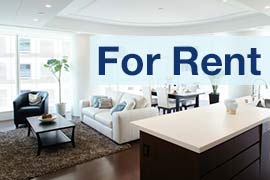 Listings of popular and luxurious rental apartments, condominiums, and houses in central Tokyo, including Ota City, designed with expats in mind.
Ota City Residential Areas
---