Relocating to Japan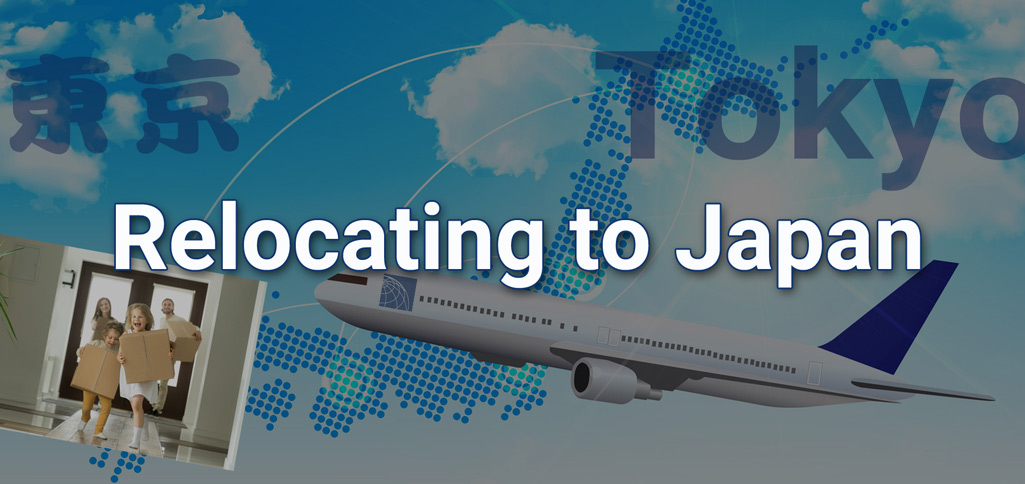 Things to know before relocating to Tokyo
Relocating to Tokyo for work or a change of life can require quite a bit of preparation. We at PLAZA HOMES recognize the complexity of moving to Japan from overseas. Transitioning to a new life is never easy, but it's our intent that this Tokyo relocation guide is able to provide you with the information you need to make a smooth transition into Japanese life.
The video below is a short guide showing you what you need to know about relocating to Tokyo, Japan. You will learn about Tokyo's climate, money in Japan, housing, transportation, registry management system, international schools, and more.
Safety in Tokyo
Tokyo often tops the charts as one of the safest cities in the world. In fact, it was ranked fifth in The Economist Intelligence Unit's list of the World's Safest Cities 2021. The most common crime is petty theft, and belongings left behind on trains or in cafés are often returned to their owners.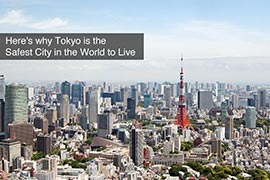 Tokyo is one of the largest, most densely populated cities in the world. One would think that it might not be the safest place to live, but the truth is, Tokyo is one of the safest cities in the world to live.
Weather in Tokyo
Weather, on the other hand, is not always so rosy. Summer is the roughest season in Tokyo, with average temperatures continuing to slowly rise with each passing year. There are often strings of days in which high humidity and heat create a perfect storm for heat exhaustion and sunstrokes across the Greater Tokyo Area, so be careful when engaging in outdoor physical activities.
In addition, rising temperatures mean that for most of the summer, typhoons can whip up a world of damage. While Tokyo is generally safe, it's important that you heed any bad weather warnings, regardless of how it may look outside.
Winter, on the other hand, is far milder. There is usually less than a week of snow per year. There are many sunny days, but it can get cold and wet, so warm and waterproof jackets are vital.
Spring and autumn are delightful. The famous cherry blossoms bloom for just one week in spring and are heralded by a buzz of excitement that ripples throughout the city when buds appear. Fall foliage is also gorgeous, especially in the more mountainous regions to the north and west of Tokyo.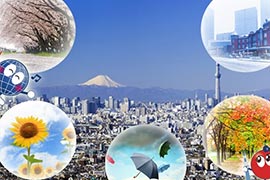 For the most part, while the weather in Tokyo is fairly mild and generally quite pleasant, there is a typhoon season that runs from July to September when the weather can get very bad, very quickly if a storm is passing by.
Expat Neighborhoods in Tokyo
Tokyo's massive size means each of the city's neighborhoods has a unique feel. Expats often live in more concentrated areas, which is why we provide a Tokyo neighborhood guide for international residents to help navigate areas you may not have seen or read about before.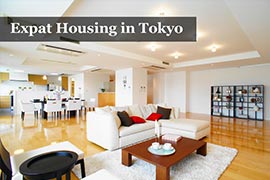 Moving to Tokyo as a foreigner takes a lot of work to find a house and get settled. When you stay for more than one year or stay for a long term in Japan, you may need to find a rental housing property.
Getting a SIM Card Before Arriving in Japan
You can order a Japanese SIM card BEFORE arriving in Japan! Mobal ships SIM cards worldwide for free!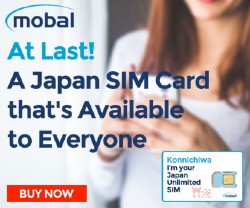 International Schools in Tokyo
If you're moving your family to Tokyo, one of the biggest concerns you likely will have is continuing your child's education. Fortunately, Japan's capital is by far one of the most accessible cities in Japan for English-language schools. Finding a school that fits your philosophy, location, and budget will take time and enrollment periods are short and fill up fast. It's important to make find a school a high priority and have something lined up before you make your move.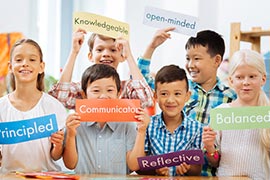 For many expat parents, deciding where to live in Tokyo is based on where their child's international school is located. We have created this master map and guide below to international schools in Tokyo, Japan.
If you're not moving to Tokyo and looking to see what international schools are available throughout Japan, please take a look at All Japan Relocation's list of International Schools in Japan.
Moving to Tokyo, Japan
If you decide to move your belongings to Japan, there are several international shipping options available. Keep in mind that furniture made for the houses or apartments in your home country may be larger than the spaces typically provided in Japanese homes. We also recommend against bringing appliances from your home country, since voltages are often different between other countries and Japan.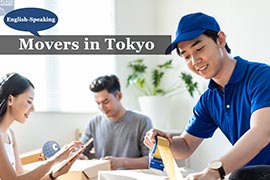 Are you moving in or out of Tokyo? Are you relocating to or from Japan? If so, you may need a moving service to assist in helping you relocate your belongings to your new home.
If moving all your furniture feels like a hassle, monthly furnished apartments are a great way to make the move without worrying about the added cost of filling your home. There are also many upscale long-term furnished rentals available if you don't plan to settle in Tokyo for more than a couple years.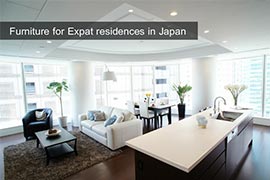 Here is a short guide to inform foreign expats of the different options available in Japan in when it comes to furnishing a home.
Bringing Pets to Japan
It's important to note that for those with beloved family pets, you will need to carefully read through the Japanese Animal Quarantine Service (AQS) website so that you're able to comply with all rules for bringing pets to Japan. The earlier you can start the research process, the less stressful it will be for you and your pet.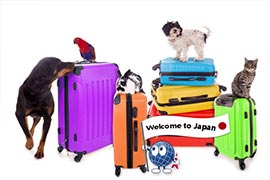 Moving to Japan and bringing your cherished pet with you can't be that hard, right? The answer to that is, yes and no.
Arriving in Japan
If you fly to Tokyo, you will arrive at either Narita International Airport or Haneda Airport. Here are the transportation options from each airport.
After arriving in Japan, the first thing you need to do is set up a bank account. If you are employed by a Japanese company, make sure to confirm that there are no restrictions about which banks they will deposit your monthly wages into as sometimes businesses do their entire payroll exclusively with one bank. You cannot open a bank account without a visa or a phone number. This is particularly frustrating since often you cannot sign up for a Japanese phone plan without having a Japanese bank account.
You must also register with the city or municipality in which you are residing. For many Tokyo residents, that means the ward office, or "kuyakusho." The ward office deals with your health insurance (unless it's a private third party), your social security number (called "My Number" in Japan), and many other official records. It's good to identify where your ward office is located before moving to your new residence.
Staying Healthy in Japan
While Japan's healthcare system is not fully taxpayer funded, it's still quite affordable and international residents are generally happy with the services provided.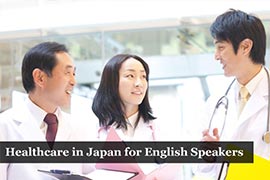 Japan has a broad range of clinics and hospitals that offer all types of medical care, from checkups and routine vaccinations to complex surgeries and emergency care.
All Japanese residents are required to have insurance, and for those who don't receive it through their employer, there is the National Health Insurance program. Most English-speaking doctors take Japanese National Health Insurance, but not many take other third-party plans. If you have insurance through an overseas company or diplomatic presence, it's best to ask for a list of participating providers.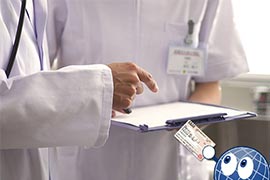 Each country has its own insurance system, and learning about it before your travels can save you unnecessary costs and stress.
Additionally, it's important to know all the rules and regulations for bringing both prescription and over-the-counter medicine into Japan as even an accidental oversight can lead to charges and fines, or even deportation.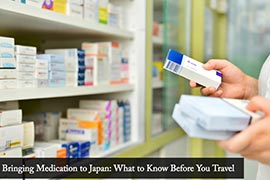 Many of us have prescriptions or over-the-counter medications we'd like to bring from home, but Japanese medication import laws can be tricky, and mistakes can bring dire consequences.
Driving in Japan
If you want to drive in Japan, you will either need a special International Driver's License (IDL) or a Japanese driver's license. It's almost impossible to receive an IDL once you have arrived in Tokyo and it's only valid for one year at which time you will need to obtain a Japanese driver's license.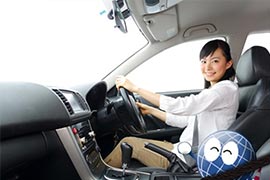 The following information will help you become more confident before getting on the road in Japan. You can also learn how to convert your driver's license to Japanese.
Relocating to Tokyo, Japan Can Be Stress-free with Planning
It's easy to lose focus when planning a major move. That's why we created this master list of guides to help make life as easy as possible for you and yours during your transition. Our comprehensive guide to Living in Tokyo includes even more tips to help you move through your new city as painlessly as possible. We welcome you to Tokyo!
Tips Videos for Renting Apartments in Japan1 and 2