Official Average Roadside Land Prices of Tokyo 2023 - Zero decline for the first time in 3 years
Poste date: Tuesday, July 18, 2023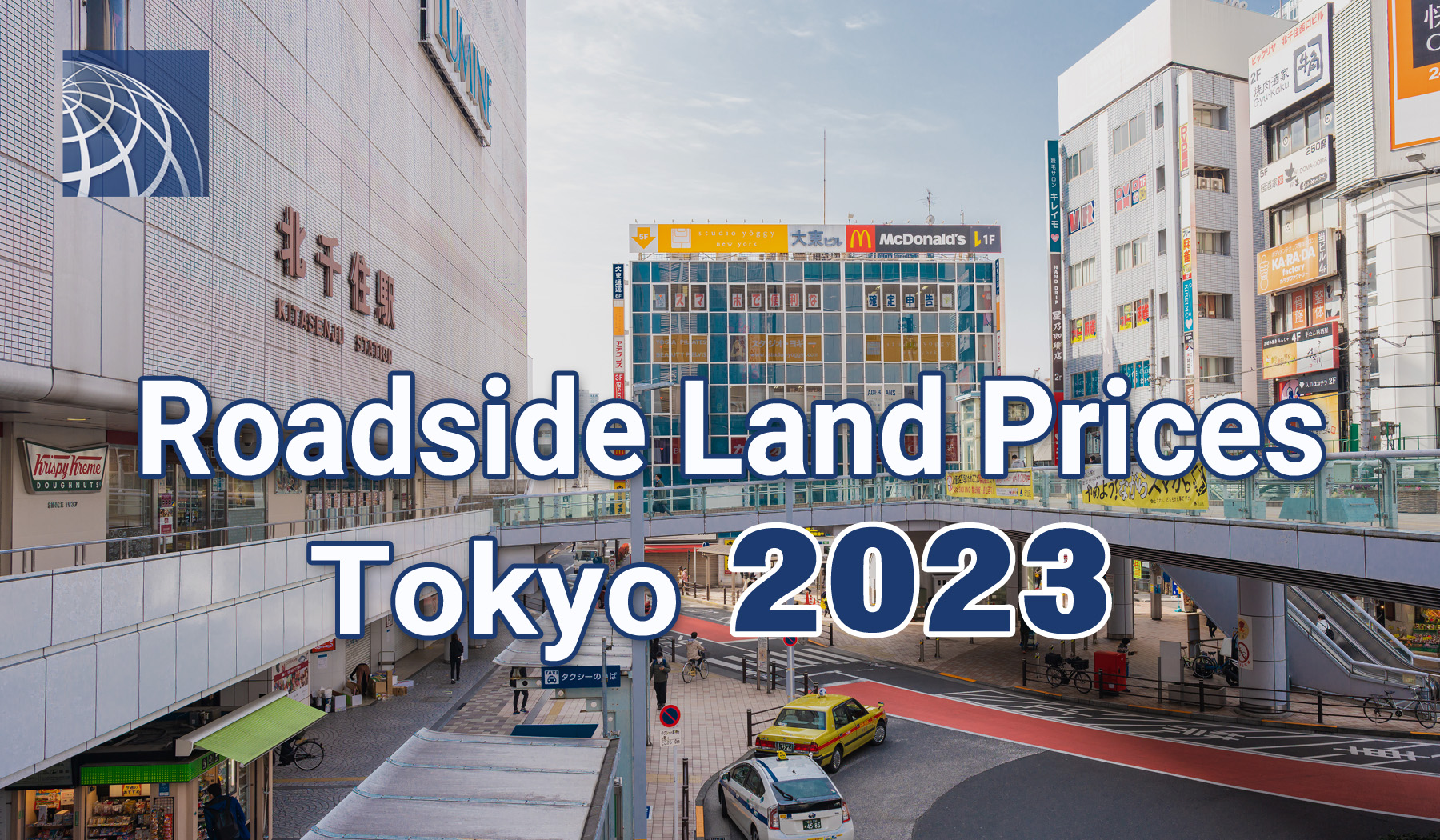 On July 3rd, the National Tax Agency released its average roadside land prices for 2023 (calculated as of January 1st). The national average for the average roadside land price has increased by 1.5% and resulted in an increase for the 2nd consecutive year.  Due to the return of people and the recovery of economic activities in the downtown areas and tourist spots, the price rise ratio has increased by 1% from the previous year fluctuation (0.5%) and resulted in the recovery to the price rise level in the pre-coronavirus time (1.6% in 2020).
Tokyo has seen a 3.2% increase for its prefectural average land price, which is a significant increased fluctuation from +1.1% in 2022. While the impact of the Covid-19 pandemic is fading away and the economic recovery trend is becoming clear, weak office demands are, becoming a cause of concern going forward in Tokyo.
When comparing the nationwide fluctuation of the prefectural land price average, the largest increase from the previous year has marked a 9.3% increase in Okayama City. A significant rise of 5.8% has been seen in Omiya-dori, Nara (-1.4% in 2022), which has a World Heritage site in the vicinity, a start of rise has been seen in Kobe City (2.0%) and Osaka City (1.3%), and the first increase in 3 years (2.1%) has been seen in Naha, Kokusai-dori, Okinawa. 
In Tokyo, Kitasenju Station West Exit Square Street has marked an 8.8% increase, which is the highest increase in fluctuation from 2022, and it has been followed by Nakano Station North Exit Square (8.5%), and Nippori Station East Exit Square Street (8.3%).  Redevelopment is in progress in many of these areas that have a large increase in fluctuation, and in the areas where land prices are less expensive than those in central Tokyo, further development for commercial use or small offices are expected to continue in the future. Kaminarimon-dori Avenue in Asakusa, which had more than 30% increase in the pre-coronavirus time by hotel development demands, has been ranked as 4th place with 7.0% increase. According to Japan National Tourism Organization, the estimated number of foreign visitors to Japan in May was about 1.9 million due to the relaxation of border control, recovering to 70% of the level compared to the same month in 2019, and consumption in tourist destinations is expected to be revitalized. 
The highest land price per local tax office location in Tokyo has increased in 47 out of a total of the 48 locations in Tokyo, and has remained flat in 1 location, seeing no location with decline.  For the past 38 consecutive years, the land in front of "Kyukyodo" on Ginza Chuo-Dori Street in Chuo-ku has had the highest roadside land price in Japan. It was priced at 42,720,000Yen per square meter, which is a 1.1% increase over the previous year.
While the recovery in consumption from the Covid-19 pandemic has pushed up the roadside land prices, office demands is weakening in Tokyo. According to an office broker company, the vacancy rate in the 5 wards of central Tokyo (Chiyoda, Chuo, Minato, Shinjuku, and Shibuya) remains stable at about 6%. In the pre-coronavirus time, it remained stable at about 1%, but in recent days it is continuously exceeding 5% which is a guideline rate for judging oversupply. New office supply is increasing in fact, and large-scale office buildings are scheduled to be completed in Azabudai and Shibuya in the year of 2023. The other noticeable trends are that teleworking is being well-established among large companies having offices in central Tokyo, and the office demands among foreign companies are currently not very high. These situations and trends are expected to be temporary negative factors in land prices.
One of the factors that will determine the future recovery trend is the movement of overseas money. According to a major real estate service company, in terms of the amount of real estate investment by city in the world during the period from January to March 2023, the metropolitan areas in Japan had 4.8 billion dollars (about 690 million JPY) and 26% increase from the same period in 2022. Even looking at the full year of 2022, the amount of real estate investments in Japan by overseas investors accounted for 26% of the total investment amount, which is 5% increase from the pre-coronavirus time in 2019.  While Japanese yen keeps weakening, real estate in Japan seems to be less expensive in the eyes of foreign investors than that in major Asian cities such as Hong Kong and Singapore. The real estate service company observes that as long as the low interest rate environment continues due to the government monetary easing policy, motivation of overseas investment will not decline.
Highest Roadside Value in major Tokyo tax office in 2023
(Per square meter per 10,000Yen, the rate rise in % shown in parentheses, in order by tax office location)
Local tax office
Roadside Name
Roadside Value
1. Kyobashi
5-Chome, Ginza, Chuo-Ward
Ginza Chuo-Dori Street
4272 (1.1)
2. Shinjuku
3-Chome, Shinjuku, Shinjuku-Ward 
Shinjuku-Dori Street
2974 (0.7)
3. Shibuya
Udagawa-cho, Shibuya-Ward
Shibuya Station Side Dori Street
2944 (2.5)
4. Yotsuya
3-Chome, Shinjuku, Shinjuku-Ward 
Shinjuku-Dori Street
2696 (1.5)
5. Kojimachi
2-Chome, Marunouchi, Chiyoda-Ward 
Daimyokoji Avenue
2518 (0.0)
6. Nihonbashi
1-Chome, Yaesu, Chuo-Ward 
Sotobori-Dori Street
1816 (1.8)
7. Azabu
3-Chome, Kita-Aoyama, Minato-Ward 
Omotesando Street
1752 (2.8)
8. Shiba
2-Chome, Shimbashi, Minato-Ward 
Shimbashi Station West-exit Square Dori Street
1408 (1.7)
9. Toshima
1-Chome, Higashi-Ikebukuro 
Toshima-Ward Green-Odori Street
1167 (3.5)
10. Ueno
4-Chome, Ueno, Taito-Ward 
Chuo-Dori Street
840 (306)
(References: July 4, 2023 Nikkei News Paper, Tokyo News Paper)
*What is Average roadside land price?
Standard price as of January 1st, per square meter facing major streets - released by the National Tax Agency. The price is used as a standard for calculating inheritance taxes and gift taxes. The number of locations priced for the Average roadside land price is much more than for the standard land price that is announced by Ministry of Land, Infrastructure, Transport and Tourism, and so the average roadside land price provides a more detailed picture of the real market land prices. It is at around an 80% price level of the standard land price in general, and actual business transactions are calculated in the average roadside land price.
Real estate pricing in Japan - 6 different land prices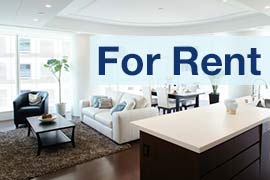 Listings of popular and luxurious rental apartments, condominiums, and houses designed with expats in mind.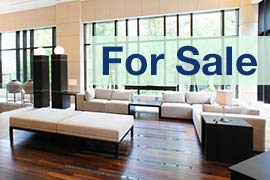 Listings of apartments, condominiums, and houses available for purchase in Tokyo.